A RotoViz Reader is Going to Win $1 Million Playing Fantasy Football This Weekend
Get a free NFL subscription for 3 days.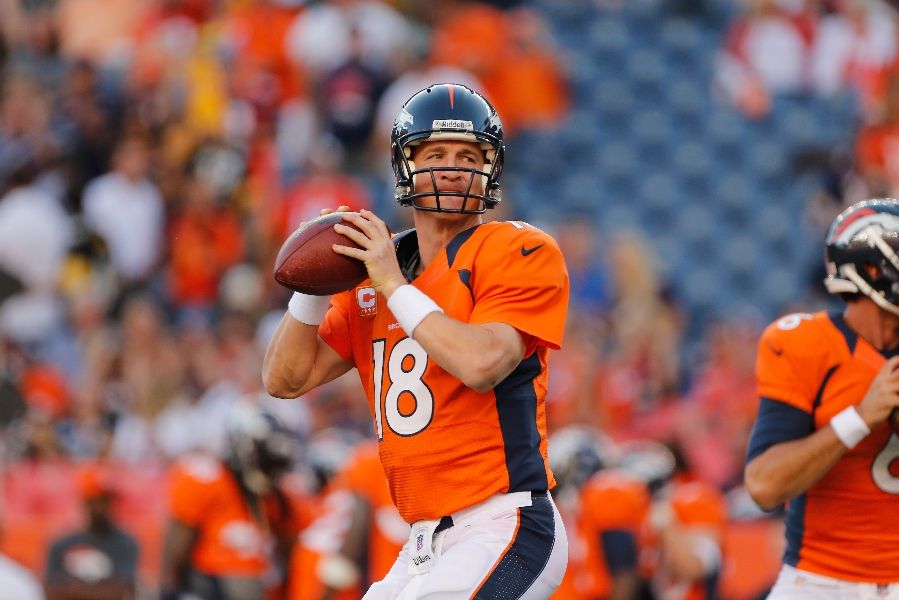 Jonathan is the author of the Fantasy Football for Smart People book series (most recently "Daily Fantasy Pros Reveal Their Money-Making Secrets"), and a member of Team DraftKings.
Do you like that title? Positive thinking. Look it up. So will a RotoViz reader really win this weekend's
DraftKings Millionaire Maker
? Probably, because everything you read on the internet is true—there are laws about that stuff—and I published this article with that title so…I think the universe will take care of the rest. Really though, I do believe that RotoViz readers are in as advantageous of a position as anyone to walk out of the
Millionaire Maker
with the $1,000,000 prize in Week 6, due primarily to all of the awesome tools you have at your disposal. From the
DraftKings Lineup Dominator
to the
Game Splits app
to all of the outstanding
GLSP Projections
, you're equipped to outperform the competition when it comes to finding value. But value is just one piece of the puzzle in daily fantasy tournaments. And when you're dealing with a field of 92,400 people, it might even be one of the smaller pieces. In tournaments, there's immense value in finding production where others overlook it (and, similarly, side-stepping unproductive players when lots of others are interested in them).
Going Against the Grain
Imagine that a player is such an incredible value that everyone uses him—no really, all 92,400 lineups have this player. If that were the case, the player might have theoretical value in that his price is too cheap for his expected production, but his usable value would be zero; no matter how well he performs, it wouldn't help or hurt anyone. Now consider the opposite—a player in just one lineup (yours)—that has a monster game. In that scenario, the player's usable value would be at its peak; you benefit when no one else does. It follows that the lower a player's usage, the better the odds of him increasing your lineup's win probability if he performs well. Of course, the Catch-22 is that the least popular players are typically among the least valuable, too. So we're forced into this conundrum of either emphasizing value or going contrarian on players who offer less value but will be in fewer lineups. Value-based strategies provide the greatest potential for a high-scoring lineup, while contrarian-based lineups trade in some of that expected production for lower anticipated usage rates. In my latest book
Daily Fantasy Pros Reveal Their Money-Making Secrets
, I spoke with fellow DraftKings Pro Al_Smizzle about his thoughts on seeking value versus identifying under-the-radar plays in tournaments.