The Rotoviz Week 10 Waiver Wire Update
Get a free NFL subscription for 3 days.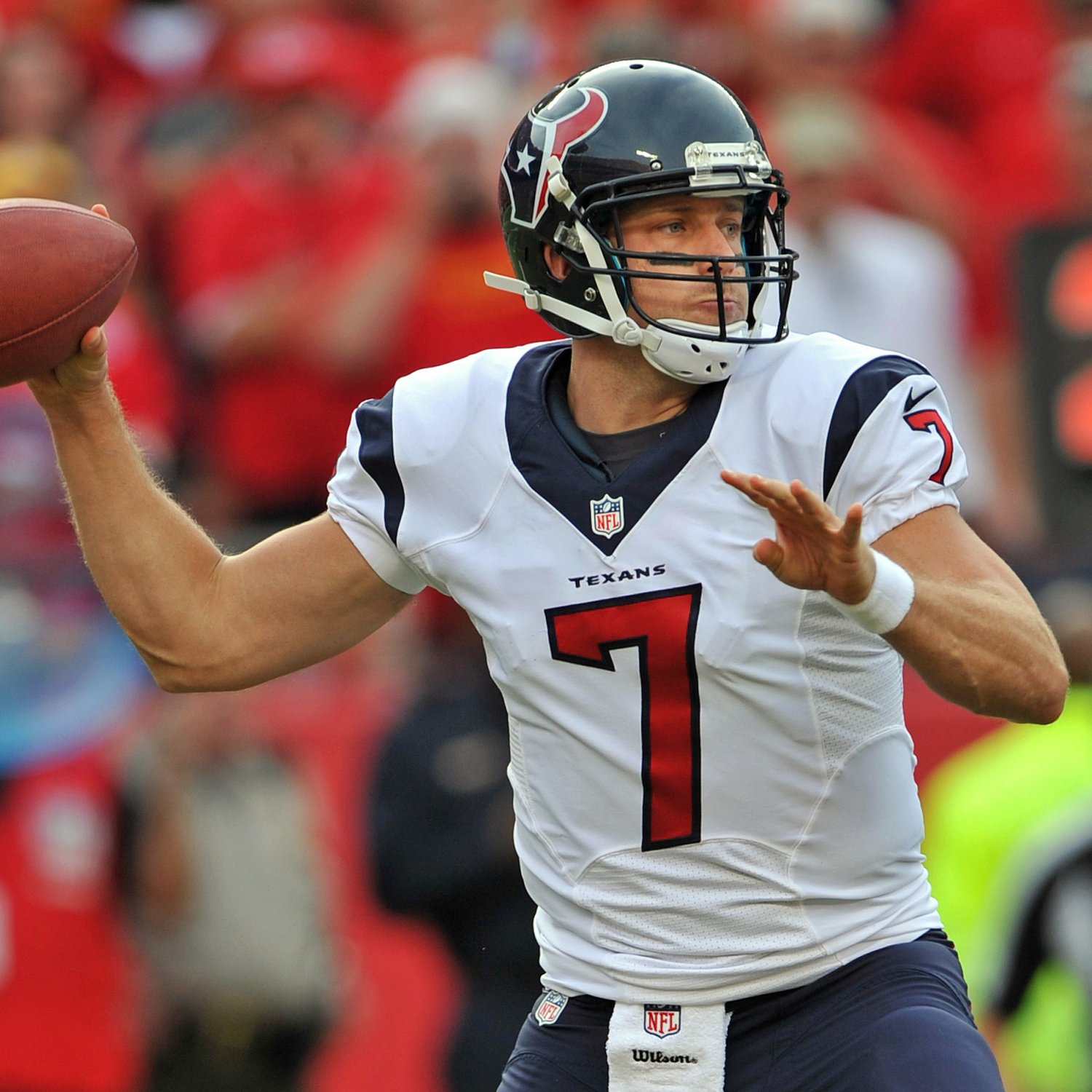 The haves and the havenots are distinguished; those 2-7 warriors have forsaken the idea of a miracle and are wistfully turning their eyes towards 2014. The 4-5 teams are hoping to stock ammunition for a strech run while those owners lucky enough to be 7-2 are lustily eyeing playoff matchups.
This weeks waiver wire column will diverge from the normal structure, as adds are neither obvious nor necessary for any team, given the different circumstances various owners find themselves in. If I don't give an opinion on a player, feel free on contact me on twitter, @davismattek and I will do my best to help.
Rodgers Replacements
Millions of fantasy lives flashed before owners' dying eyes on Monday night when Aaron Rodgers was driven to the turf and announced out for the rest of the contest. Rodgers has a fractured collarbone and a timetable has not been discussed, and I'm relatively certain with only Eddie Lacy and Jordy Nelson as the above-replacement level skill position guys for GB's offense, that Seneca Wallace is not a valid option.
However, Nick Foles and Case Keenum are both players that I'm targeting in leagues where a backup quarterback in the playoffs would be a welcomed luxury and are solid adds in leagues where a QBBC has been your organizational philosophy. What Foles did against the Raiders will go down in Matt Flynn-ian lore, but Foles is assuredly better than Flynn. Chip Kelly has shown that he specializes in terrorizing unorganized zone defenses, which is exactly what Oakland was running. Can you expect anything like 7 touchdowns ever again? No, probably not; but the party line for me has been that the Eagles' offensive pace is a breeding ground for fantasy points and if Foles plays well, he will be a beneficiary.
Keenum on the other hand, has been placed at the helm of a team in disarray. Arian Foster is nicked and didn't receive any touches versus the Colts, Owen Daniels is still on IR, and Ben Tate is warrioring through broken ribs. The defense got victimized by Andrew Luck, but that's crucial to Keenum's fantasy value. He's proven that he can feed Deandre Hopkins and Andre Johnson, and as long as the Texans are 5 point or more underdogs in a contest, I feel comfortable that he will throw the ball at lest 35 times and be relatively successful. For a more through analysis of Keenum, check Matthew Freedman's write up.
Reserve Munitions
Every. Single. Year. There will be a running back who posts 150 yards and 2 touchdowns in week 16, who is owned in less than 5% of leagues. Oftentimes, championship games can be swung by 'handcuff' running backs who emerge due to an injury in front of them on the depth chart.
Denard Robinson was recently named the primary backup to the Maurice Jones-Drew in Jacksonville. Robinson is likely a more talented player than Jordan Todman and Justin Foresett, and possibly even MJD at this point in his career. Robinson was an incredibly talented runner at Michigan, but as a new convert to the position, is struggling with pass blocking and route running. This evaluation by Eric Stoner provides some hope for Robinson as a running back, and in deeper leagues, I love Robinson as a stash, as the Jaguars absolutely have an incentive to see how well he does in a starting role before the end of the season.
Christine Michael has been a Rotoviz favorite for some time, and he is finally seeing some field time for the Seahawks. He's simply a better football player than Robert Turbin and if nagging injuries force Marshawn Lynch to the sideline, there really isn't any amount of FAAB dollars I wouldn't spend on Michael.
Both Andre Brown and Shane Vereen will be returning to their respective team's rosters this week. I expect Vereen to approach RB1 status in even standard leagues, given the general state of the Patriots offense, and if he isn't already rostered, do so now. If he is, see if you can pull of a cheap trade to acquire him. Someone like Emmanuel Sanders may be enough to get the deal done with a sheepish owner. I am not as bullish on Andre Brown, as recent reports indicate that David Wilson very well may return to the Giants, the team has heavily erred on the side of throwing the ball, and Peyton Hillis has…gulp…earned playing time. All that said, Brown is still worth a pick up.
I've written about Rashad Jennings before, but with Darren McFadden again injuring his hamstring, Jennings is worth an acquisition.
Additionally, if Shonn Greene is available via waiver wire or trade moving forward, do whatever you need to get him. I felt dirty just typing those words, but the coaches stayed true to their word, involving Greene early on and giving him goal line work.
Catching Up
Wide receivers and tight ends this late in the season are incredibly matchup based, because we have so much data on which teams struggle against which types of players. Rates for adjusted yards per attempt allowed, fantasy points allowed to WR1's and TE's, etc., are all stabilized. Using the GLSP app, it's relatively easy to find diamonds in the rough for your starting lineup every week. That being said, there are still a few players I would like to have on the roster of my teams headed to the playoffs.
I've been banging the table for Aaron Dobson on twitter over the last several weeks and late in the 4th quarter, he finally actualized the potential of all his deep targets. In one feel swoop, Dobson arrived on everyone's radar. He played, by FAR, the most snaps of any Pats' offensive player other than Tom Brady and ran the most pass routes. With Gronk Gronk'ing and Shane Vereen returning after the bye, this offense is due for an uptick and Dobson is the cheapest piece that is currently acquirable.
Riley Cooper and Doug Baldwin have both become players to acquire due to breakout games in Week 9. Cooper's value is conditional, based on Foles' continued solid play. Baldwin is only worth starting if Percy Harvin is still sidelined with his hip injury.
If Jared Cook or Garrett Graham have been dropped in your league, they are both options that could work well in committee with a more established option. Graham, in particular, is running a pass route on close to half of his snaps and with Keenum playing well, should be in for an uptick in value.
Subscribe to the best.